Vanilla helps you hide menu bar icons on your Mac. Vanilla Pro lets you completely remove icons, set keyboard shortcuts to toggle Vanilla, and gives you other extras.
More Details
Vanilla Pro helps you create the perfect Mac menu bar.
With keyboard shortcuts, completely removing icons, auto-hiding icons, and automatic startup, Vanilla Pro gives you everything you need to create a beautiful menu bar.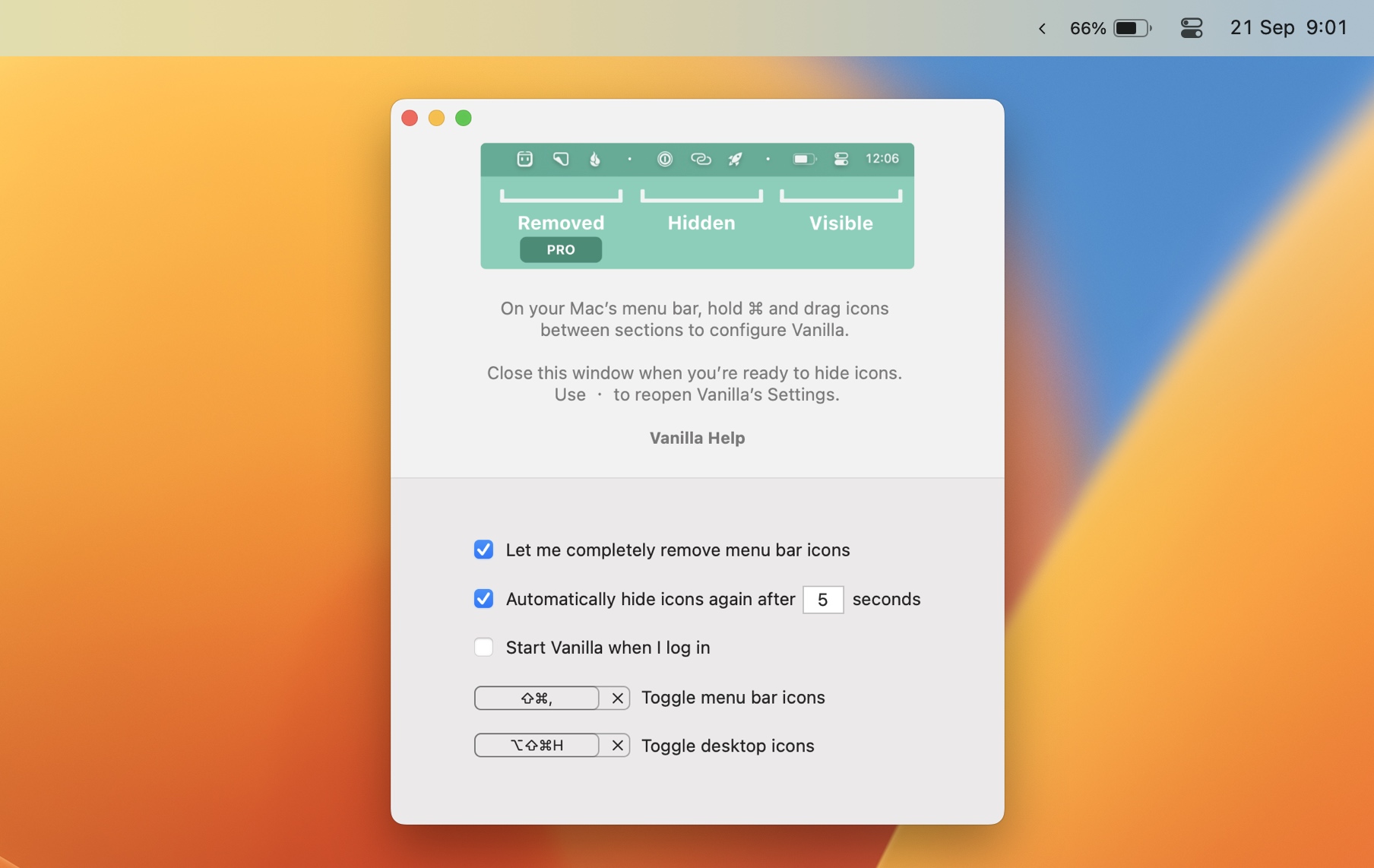 Perfect your menu bar by completely hiding icons
Compatible with light and dark menu bars
Automatically hide icons again after five seconds
Start Vanilla automatically when you log in
Toggle icons with a keyboard shortcut (Seriously, I use this with Command-Shift-< like forty times a day. Pro is worth it just for this.)